Twelfth Annual Conference
APEA 2016
July 13-15, 2016, Kolkata, India
International Management Institute Kolkata

| submission | organize a session | venue | IMI |
| participants | accommodation | local transportation | registration | papers | program | one-day post conference tour |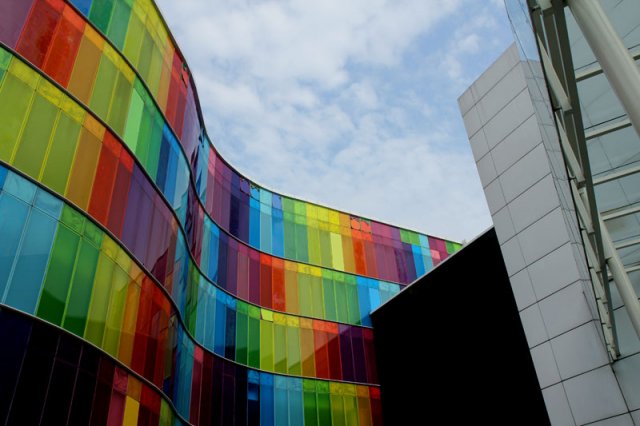 The Institute Established in 1981 with a campus in New Delhi, International Management Institute (IMI) was India's first corporate sponsored business school and was established in collaboration with IMI Geneva (now IMD, Lausanne). In 2010, two more campuses came up in Kolkata and Bhubaneswar to enable bright young minds gain access to the world-class IMI management pedagogy. IMI has been among the leading Business Schools in India. The IMI Kolkata campus is centrally located in the city and equipped with state-of-the-art infrastructural, academic and residential facilities. The institute offers not only a scholarly and professional ambience, but also a fulfilling campus life necessary for all-round development of the student. The Institute offers 2 years full time Post Graduate Diploma in Management approved by All India Council for Technical Education (AICTE). IMI Kolkata has academic collaboration with François Rabelais University, France, University of Bordeaux, France and Sichuan Academy of Social Sciences (SASS), China.
IMI Kolkata has the following Centres of Excellence:
Centre for Asian Studies aims at fulfilling the gap of research, engagement and capacity building in the context of the emerging Asian economies

Centre for Corporate Governance and Social Responsibility shall serve the increasing requirement for training, research and consultancy in the area of corporate governance and social responsibility

Centre for Financial Studies focuses on training, research and consultancy in areas related to banking and financial sector

Centre of Retail Management (CRM) focuses on addressing emerging needs in the retail sector and provides solutions for implementing better industry practices through forums, industry projects, conferences, workshops
Click here for a flyer of the institute, which contains more information.